Samuel Hildebrandt,
PhD
Assistant Professor of Old Testament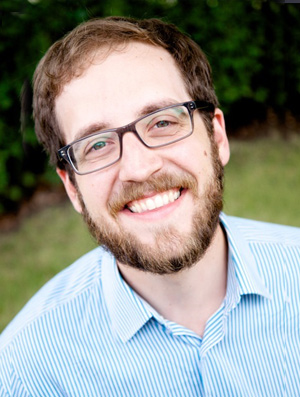 shildebrandt@briercrest.ca 306.756.3297

Teaches:
Old Testament, Hebrew language, Biblical Hermeneutics
Reading the Bible is akin to language and to music. It is inevitably personal. It equips us to listen, to feel, and to speak.
Teaching Philosophy
The narratives in Genesis, the poetry of Isaiah, the parables of Jesus - none of these texts can be forced into a box, none can be mastered and laid aside. There are techniques and theories that aid our analysis, but we must never confuse those with actually reading the Bible, with allowing each chapter, each passage, and each sentence to fulfill its duty. My teaching aims to inspire and facilitate this kind of reading in and beyond the classroom.
Background
Born and raised in northern Germany, I first set foot on the Canadian prairies in 2007. I met my wife Darcy while studying at the U of S and we moved to Caronport in 2009. After finishing my studies at Briercrest Seminary, I transitioned to Edinburgh, Scotland, where I completed a doctoral dissertation on Jeremiah. After a year of adjunct teaching at Briercrest, Prairie Bible College, and the U of S, I am excited to join the Briercrest faculty in a full-time capacity in 2017. I have had the opportunity to serve in a number of churches in Germany, Saskatchewan, and Scotland in the roles of teaching, preaching, and music. Darcy and I have two children, Sophie and Ezekiel.
Education
PhD (Hebrew and Old Testament Studies), University of Edinburgh, 2016
MA (Theological Studies: Old Testament), Briercrest Seminary, 2012
BA (English & Music), Universität Oldenburg, Germany, 2009

Research
The Book of Jeremiah
The Book of Psalms
Hebrew narrative techniques

Publications


Interpreting Quoted Speech in Prophetic Literature. A Study of Jeremiah 2.1-3.5. Vetus Testamentum Supplements 176. Leiden: Brill, 2017.


"The Servants of Saul: 'Minor' Characters and Royal Commentary in 1 Samuel 9-31." Journal for the Study of the Old Testament 40 (2015): 179-200.


"The Proof–and–Play of Quoted Speech in the Joseph Story (Genesis 37-50)." Pages 39-56 in Doubling and Duplicating in the Book of Genesis. Edited by Elizabeth Hayes and Karolien Vermeulen. Winona Lake, IN: Eisenbrauns, 2016.


Dictionary articles for Lexham Bible Dictionary (Logos Bible Software, 2014): "Tahpanhes"; "Anat"; "Adad-Nirari I, II, III."