Brad Penner,
PhD
Adjunct Faculty in Theology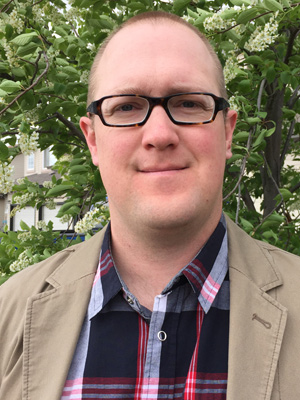 [javascript protected email address]
Teaches:
Systematic and Historical Theology
Teaching Philosophy
I believe Christian theology is to be the faithful response of the church to the self-revelation of God in Jesus Christ as testified to in holy scripture and, thus, is done for the church to proclaim better the gospel of Jesus Christ to the world.
Background
Brad was born and raised in British Columbia, having grown up and worshipped in Mennonite and Evangelical churches. He was married to Marcia in 2002 and they moved shortly thereafter to Three Hills for him to complete a bachelor's degree in theology before moving to Caronport to complete a master's degree in theology at Briercrest Seminary. During these years they had two children and then moved to Edinburgh, UK in 2011 for Brad to earn a doctoral degree in theology, which was completed in early 2016. Brad and his family currently live in Red Deer, Alberta where he is a deacon at First Baptist Church and also occasionally preaches. In his few spare moments, Brad likes to play tennis, cheer on the Vancouver Canucks, and go on relatively easy hikes with his family in the nearby hills and mountains.
Education
PhD (University of Edinburgh)
MA (Briercrest Seminary)
BA (Prairie College)
Research
Systematic Theology
Historical Theology
Theology of Karl Barth
Theology of Friedrich Schleiermacher
Theological Interpretation
Publications
"The Kenotic Christology of P.T. Forsyth." Paradosis 3 (2016): 64-78.