Margaret Clarke,
PhD
Assistant Professor of Marriage and Family Therapy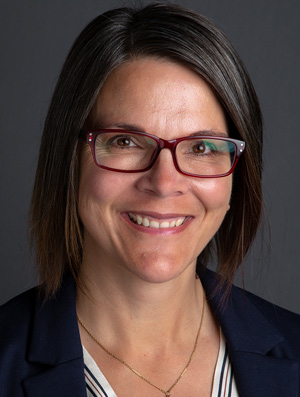 Hope is the belief that change is possible. A skillful counsellor can lend hope when clients are short on their own. (Miller, W. and Rollnick, S., Motivational Interviewing, 3rd Edition)
[javascript protected email address]
306.631.2594
Margaret Teaches:

Marriage and Family Therapy
Teaching Philosophy
As an educator I strive to be collaborative, developmental, and aware of the needs of adult learners. I see my role as both a facilitator of knowledge and also a mentor in the counselling profession. I hope to provide students with both a solid theoretical foundation as well as practical skill development. I love equipping students to be excellent counsellors!
Background
I have over 15 years of experience in the counselling field, having served in a variety of counselling, leadership, research and education roles. I describe myself as a systemic, person-centered therapist who employs a variety of therapeutic methods, such as family therapy, motivational interviewing and cognitive behavioural therapy. I am a Clinical Fellow and Approved Supervisor with the American Association for Marriage and Family Therapy (AAMFT) and Registered Marriage and Family Therapist and an Approved Supervisor with the Canadian Association for Marriage and Family Therapy (CAMFT). I am also a Registered Counselling Therapist with the Association of Counselling Therapy of Alberta and a member of the Motivational Interviewing Network of Trainers.
Education
PhD, Educational Administration - University of Saskatchewan (2021)
MA in Marriage and Family Counselling - Briercrest Seminary (2005)
Associate in Ministry Diploma - Canadian Bible College (1995)
Research
Clergy Resilience

Publications
Peer Reviewed Publications

Clarke, M. A., Walker, K. D., Spurr, S., & Squires, V. (2023). Role-related stress and adversity impacting Christian clergy resilience: A pan-Canadian study. Journal of Pastoral Care & Counseling, 77(1), 51-63.
Clarke, M. (2022). The clergy resilience model: A tool for supporting clergy well-being. Journal of Psychology and Theology. 00916471221137546
Clarke, M., Spurr, S., & Walker, K. (2022). The well-being and resilience of Canadian Christian clergy. Pastoral Psychology, 71(5), 597-613.
Clarke, M., Walker, K., Spurr, S., & Squires, V. (2022). Clergy resilience: Accessing supportive resources to balance the impact of role-related stress and adversity. Journal of Pastoral Care & Counseling, 1-14, DOI: 10.1177/15423050221090864