Randy Wollf,
PhD
Adjunct Faculty in Christian Ministry and Leadership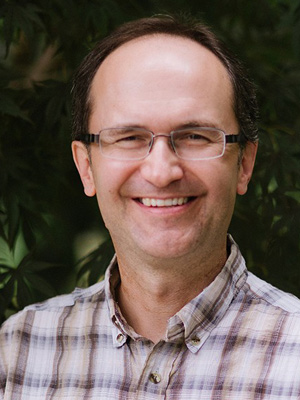 [javascript protected email address]
Randy Teaches:

Discipleship and Mentoring
Leadership and Team Development
Teaching Philosophy
Background
I love helping people grow in their capacity to love God and serve him more effectively. That's why I served as a pastor, church planter, and missionary for 20 years. That's also the reason why I'm the Associate Professor of Leadership Studies and Practical Theology at the MB Seminary (part of ACTS Seminaries at Trinity Western University). One of my passions is mentoring others and I've had the privilege of becoming a certified coach trainer with Creative Results Management, Leader Breakthru and Gospel Coach. My wife, Lore, and I have four children between the ages of 6 and 20. In my spare time, I enjoy jogging, playing table games (Catan anyone?), and hiking or biking in God's beautiful creation.
Education
Diploma - Briercrest Bible College
BA in Psychology - Trinity Western University
MRE - Trinity Western Seminary
MA in Adult Education - University of British Columbia
PhD in Educational Studies - University of British Columbia
Research
Leadership Development and Team Building
Transformational Servant Leadership
Adult Education/Teaching
Collaborative Strategic Planning and Implementation
Spiritual Leadership and Mentoring
Leadership Values and Ethics
Theology of Christian Leadership
Innovative Leadership
Power, Change and Conflict
Communication and Networking
Prayer and Spiritual Formation
Evangelism and Church Planting
Global Networking and Missions
Publications
Navigating Church Politics: A Church Leader's Guide for Managing Conflict and Power Struggles while Leading Organizational Change. San Bernadino, CA: Amazon Digital Services LLC, 2017.
Maximum Discipleship in the Church: A Church Leader's Guide to Building a Strategic Approach to Making Disciples. San Bernadino, CA: Amazon Digital Services LLC, 2017.