Yau Man Siew,
PhD
Adjunct Faculty in Christian Ministry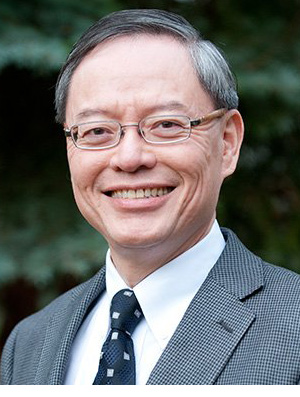 "...good teaching cannot be reduced to technique; good teaching comes from the identity and integrity of the teacher." - Parker Palmer, The Courage to Teach
[javascript protected email address]
Yau Man Teaches:

CM 626 Teaching and Learning for Discipleship
Teaching Philosophy
As an educator, I seek to structure learning spaces that are caring, hospitable, and collaborative so that we can be a community of learners in search of truth under the guidance of the Holy Spirit. Effective education involves concepts to be shared and critiqued (lectures, readings), cases to be solved (examples, case studies, supervised practice) and values-perspectives to be formed (dialogue, genuine conversations) toward transformation. I agree with Parker Palmer that educators teach from a true sense of self (identity-integrity), and that "good teachers join self and subject and students in the fabric of life." Parker Palmer, The Courage to Teach (Jossey-Bass, 2017), 11.
Background
I am an Associate Professor of Practical Theology at Tyndale Seminary at Tyndale University, where I lead the Christian Education & Discipleship and Youth & Family Ministry majors. I have taught at Tyndale since 2001, and was preaching-teaching pastor (part-time) at a church in Toronto (2000-07). I was Visiting Scholar at the OISE/University of Toronto (2000-01) and Teachers College, Columbia University (2008-09). My life mission is to nurture educational leaders for discipleship and missional church. I have contributed to book chapters and my articles have appeared in Christian Education Journal, Theological Education, Reflective Practice, Asia Journal of Theology and Evangelical Dictionary of Christian Education. I am a member of The Society of Pastoral Theology and Religious Education Association.
Education
PhD, Educational Studies - Trinity Evangelical Divinity School
Master of Divinity - Regent College
Bachelor of Pharmacy (Hons.) - University of Wales
Research
Curriculum and instructional theory
Assessment of learning in theological education
Educational leadership and discipleship in congregational settings
Publications
Peer Reviewed Publications (selected):

Draper, Marilyn, Michael Krause, Yau Man Siew & Lisa Pak (2023). "Vocational Discernment & The Nurture of Pastoral Imagination Among Female Interns at Tyndale Seminary," Reflective Practice: Formation & Supervision in Ministry, 43 (43), 189-201.
Siew, Yau Man. (2022) "A Case Study in Adult Discipleship: Implications for Pastoral Leadership & Imagination." Chapter in David F.W. Wong and Boon Leong Oh (Editors), Faithful in Ministry; Faithful in Mission: Essays in Honor of Rev. Dr. Daniel Chua (Singapore: Graceworks Private Limited).
Siew, Yau Man. (2021) "A case study in adult discipleship: Stories of apprenticeship to Jesus at an urban Anglican (Episcopal) church," Christian Education Journal: Research on Educational Ministry, 18 (2), 189-211.
Siew, Yau Man. (2016) "Forming the Practice of Theological Education," part of a series of essays in honor of Ted W. Ward, "Ted Ward: A Global Legacy," InSights Journal for Global Theological Education, 1 (2).
Siew, Yau Man. (2013) Pastor as Shepherd-Teacher: Insiders' Stories of Pastoral and Educational Imagination. Christian Education Journal, 10 (1), 48-70.
Siew, Yau Man. (2006) Fostering community and a culture of learning in seminary classrooms: a personal journey. Christian Education Journal, 3 (1), 79-91.
Siew, Yau Man and Perluso-Verdend, Gary. (2005) Character and assessment of learning for religious vocation: Interpreting Protestant student voices. Theological Education, 40 (2), 47-63.