BCA/PHA alumnus named WHL Scholastic Player of the Year, ranked for NHL draft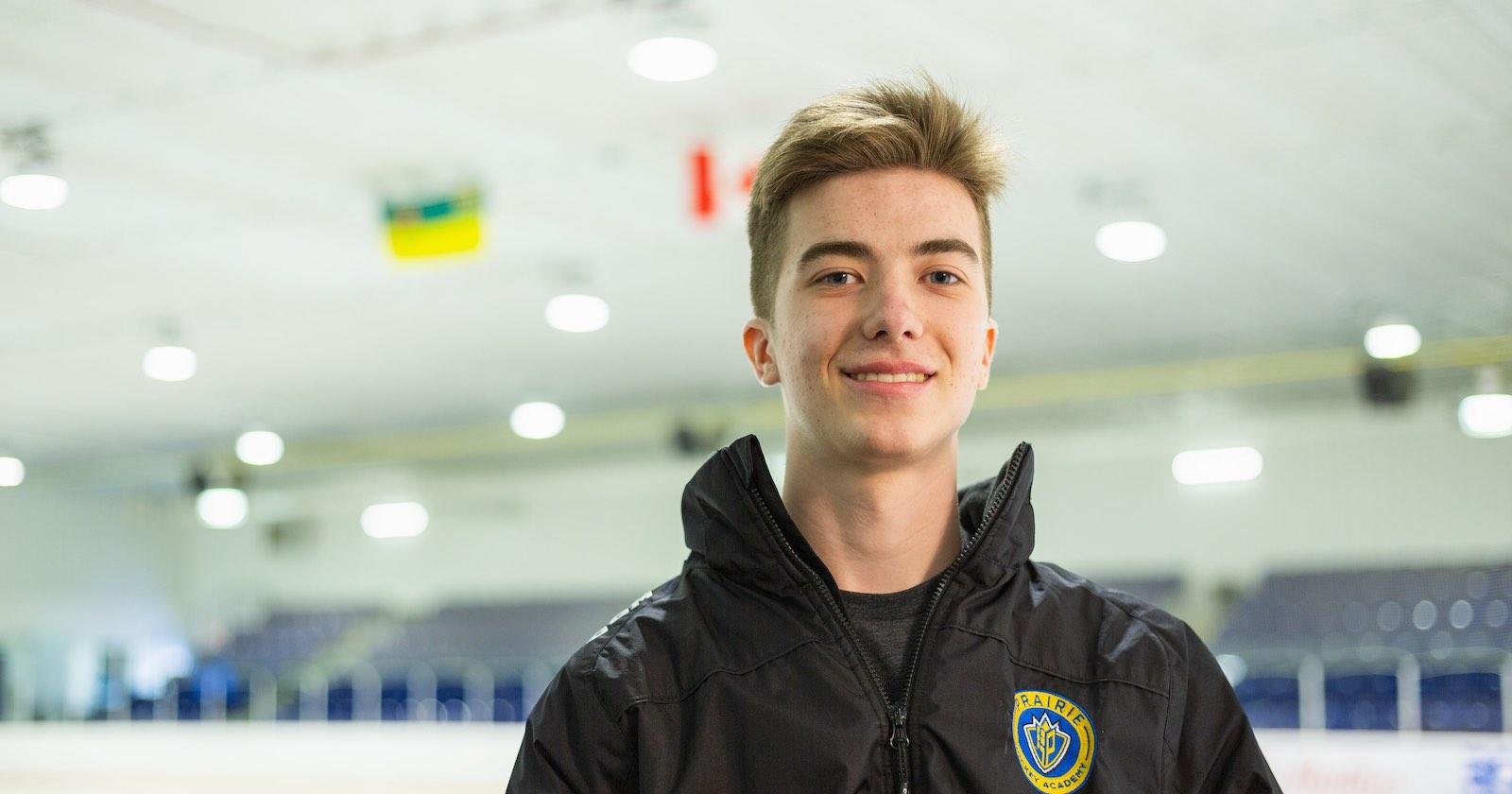 It's been a big summer for Ethan Peters.
In June, the Western Hockey League announced Peters the winner of the Daryl K. (Doc) Seaman Memorial Trophy as WHL Scholastic Player of the Year.
He received this honour just shortly after NHL Central Scouting ranked him 198th amongst North American skaters, making Peters a viable option for the 32 NHL teams at the 2021 NHL Draft set to begin Friday (July 23–24).
To be ranked on the central scouting list was a really incredible honour and pretty exciting day. It was something that was in the back of my mind. I was just really humbled to have been included
Ethan Peters
It should be noted that the Edmonton Oil Kings blueliner achieved these career milestones in a year when his season was condensed and his schooling was online due to the COVID-19 pandemic.
Yet Peters made asserting himself as a top-four defenseman on the Oil Kings roster and achieving a course average of 94.67% look almost easy.
"Being the WHL scholastic player of the year was something that I had in the back of mind. Having that goal set out was something that drove me in the latter part of my high school years," said Peters.
This same discipline and drive made Peters stand out during his time at Briercrest Christian Academy (BCA) and Prairie Hockey Academy (PHA), where he averaged 0.75 points per game during his 2017–18 season.
Looking back, he sees his time at PHA as foundational to the next steps he's taken so far in his hockey career.
PHA really has set a lot of the stepping stones, and laid the foundation for me to advance throughout my hockey career," Peters said. "The core values, fantastic people, and the valuable lessons I learned on and off the ice over those 2 years… still majorly impact my life, and I can say majorly [contributed] to preparing me for the next steps in my hockey career.
He cites his time training with Coach Erik Robitaille as particularly impactful. "He was my defence coach in my first year at PHA, and he has been so impactful in guiding me through my hockey career these last few years and has really been a great mentor and friend for me."
In 2019, we interviewed Peters about his experience at BCA and PHA and a setback he was experiencing then in his hockey journey—not getting drafted to the WHL in his grade 10 year.
Peters said: "I came here in my grade 9 year for hockey and it was one of my most developmental years so far. I experienced so much growth on and off the ice. It was disappointing not getting drafted to the WHL last year. It's disappointing when things don't go your way, but God has a plan for my life, even if it's not what I expect."
Now in 2021, he carries this attitude forward into his life and career. "Having faith in God and His plan has definitely motivated me. It definitely isn't easy, I mean things won't always go according to your plans, but you just have trust in His plan for your life, and know that everything will work out the way it is intended to. I think you can really take comfort in that."
Peters is joined in this year's draft by former teammate and fellow BCA/PHA alumnus Maximus Wanner, who was ranked 223 among North American skaters. The Briercrest community is proud to watch and cheer these young men on in the NHL Draft and in their careers beyond!
We pray that God's plan for their lives will be revealed as they continue to work hard towards their goals.